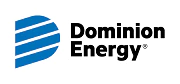 Job Information
Dominion Energy

Engineer II - Environmental Oil/Tanks Program

in

GREENSBURG

,

Pennsylvania
Engineer II - Environmental Oil/Tanks Program
Date:May 8, 2019
Location:GREENSBURG, PA, US, 15601
Company:Dominion Energy
Nearly 7.5 million customers in 18 states energize their homes and businesses with electricity or natural gas from Dominion Energy (NYSE: D), headquartered in Richmond, Va. The company is committed to sustainable, reliable, affordable, and safe energy and is one of the nation's largest producers and transporters of energy with about $100 billion of assets providing electric generation, transmission and distribution, as well as natural gas storage, transmission, distribution, and import/export services.
As one of the nation's leading solar operators, the company intends to reduce its carbon intensity 60 percent by 2030. Through its, as well ase and other programs, Dominion Energy contributed more than $30 million in 2018 to community causes throughout its footprint and beyond. Please visit, to learn more.
Diversity is linked to every aspect of our business to include how we attract, develop and retain our future talent. An inclusive environment encourages the coming together of different talents, thoughts and energies. The company's commitment to employing military veterans through the Troops to Energy Jobs program is one way we are able to ensure workforce diversity.
At this time, Dominion Energy cannot transfer nor sponsor a work visa for this position.
This position does not offer relocation assistance.
Job Summary
Dominion Energy is seeking an experienced Professional Engineer to join its team primarily supporting Dominion Energy East gas facilities. The position has responsibility for multi-facility compliance with Federal and state regulations for oil spill prevention and related programs for regulation of aboveground storage tanks and oil-filled equipment. The facilities supported will primarily include natural gas compressor stations, pipeline operations, and office buildings. The Engineer II reports to the Manager Environmental – Oil Programs. The Engineer II is a subject matter expert who performs compliance work and provides technical direction and/or recommendations to management, operations, junior staff, and contractors/consultants. The primary focus is oil program compliance, but work may involve other environmental media and training as assigned. Technical complexity of work is medium to high.
Job duties include:
Preparation, review, and maintenance of oil spill prevention control and countermeasure (SPCC) plans and other emergency response plans

Periodic walk downs and assessment inspections of supported facilities to verify accuracy of environmental plans and to ensure compliance

Assessment and review of secondary containment integrity and containment volumes

Preparation, review, and maintenance of oil program related guidance and training

Preparation and oversight of aboveground tank registrations, tank installations, and tank closures

Communication and coordination with regulatory agency representatives; represent Dominion during regulatory inspections and other regulatory meetings

Support to Operations for environmental inspections and environmental audits

Scheduling and monitoring of environmental compliance tasks for supported facility operations

Oversight and technical direction of contractors and consultants; internal work product peer reviews

Preparation of scopes of work and purchase requisitions for contractors and consultants; adherence to Dominion procurement procedures and budgets; budget forecasting

Adherence to Dominion environmental and safety policies, guidance and work practices

Other duties as assigned
Required Knowledge, Skills, Abilities & Experience
Position is based at the Western Area Headquarters in Delmont PA. Much of the work, up to 50%, will be performed in the field throughout Pennsylvania, New York, Ohio, Maryland, and Virginia. A majority of the travel will be day trips, but will periodically require overnight travel. Balance of time is office work. License or ability to obtain a license to operate a motor vehicle is required. Ability to work in both office setting and at industrial sites is required. Ability to work outdoors in potential weather extremes (heat, cold) is required.
Minimum of 3 years of engineering work experience to include work with above-ground tank systems or SPCC planning.

EIT is required, Professional Engineer license is preferred.

Requires developmental experience in a professional engineering position.

Ability to work outdoors in potential weather extremes (heat, cold) is required.

Demonstrated experience with preparing and reviewing Spill Prevention, Control and Countermeasure (SPCC) plans.

Regulatory agency experience or experience representing an organization with regulatory agencies is a plus.

Competency in applying engineering principles, fundamental concepts, practices and procedures requiring some evaluation, originality and/or ingenuity to achieve project objectives.

Strong oral and written communication skills (includes technical writing).

Strong personal computer skills.

Ability to interpret codes, regulations and practices.

Equally effective working independently or in team environment.

Proven decision making skills.

Ability to effectively manage multiple tasks.

Strong planning, organizational and project management skills.
Education Requirements
Education Level: Required: Bachelor , Disciplines: Required: Engineering
Job Certification:
For placement of a candidate in the Engineer job series, the following criteria must be met: Possess a 4-year engineering degree from an ABET accredited engineering program based on the year that the engineering program was accredited by ABET, or Possess a 4-year engineering degree from an institution outside of the U.S. which is accredited through the country's own engineering accrediting body under the Washington Accord as a full signatory, and is a degree that was recognized by the country's accrediting body on or after the date that full signatory status was achieved, or Possess a 4-year engineering degree from a non-ABET accredited program and a post-graduate engineering degree from an institution where the undergraduate degree in the same engineering discipline is ABET accredited based on the year the engineering program was accredited by ABET, or Possess a 4-year degree in Physics, Chemistry or Math and a post-graduate engineering degree from an institution where the undergraduate degree in the same engineering discipline is ABET accredited based on the year the engineering program was accredited by ABET, or Holds or has previously held a valid U.S. Professional Engineer license.
Working Conditions
Cold 26-50%
Heat 26-50%
Office Work Environment 26-50%
Outdoors 26-50%
Travel 26-50%
Test Description
No Testing Required
Export Control
Certain positions at Dominion Energy may involve access to information and technology subject to export controls under U.S. law. Compliance with these export controls may result in Dominion Energy limiting its consideration of certain applicants.
Other Information
We offer excellent plans and programs for employees. Employees are rewarded with a competitive salary and comprehensive benefits package which may include: health benefits with coverage for families and domestic partners, vacation, retirement plans, paid holidays, tuition reimbursement, and much more. To learn more about our benefits, click here
Dominion Energy is an equal opportunity employer and is committed to a diverse workforce. Qualified applicants will receive consideration for employment without regard to their protected veteran or disabled status.
You can experience the excitement of our company – it's the difference between taking a job and starting a career.
Nearest Major Market:PittsburghJob Segment:Environmental Engineering, Oil, Engineer, Procurement, Engineering, Energy, Operations