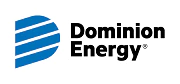 Job Information
Dominion Energy

Shift Supervisor (KPS-ISFSI) Kewaunee WI

in

KEWAUNEE

,

Wisconsin
Shift Supervisor (KPS-ISFSI) Kewaunee WI
Date:May 9, 2019
Location:KEWAUNEE, WI, US, 54216
Company:Dominion Energy
Nearly 7.5 million customers in 18 states energize their homes and businesses with electricity or natural gas from Dominion Energy (NYSE: D), headquartered in Richmond, Va. The company is committed to sustainable, reliable, affordable, and safe energy and is one of the nation's largest producers and transporters of energy with about $100 billion of assets providing electric generation, transmission and distribution, as well as natural gas storage, transmission, distribution, and import/export services.
As one of the nation's leading solar operators, the company intends to reduce its carbon intensity 60 percent by 2030. Through its, as well ase and other programs, Dominion Energy contributed more than $30 million in 2018 to community causes throughout its footprint and beyond. Please visit, to learn more.
Diversity is linked to every aspect of our business to include how we attract, develop and retain our future talent. An inclusive environment encourages the coming together of different talents, thoughts and energies. The company's commitment to employing military veterans through the Troops to Energy Jobs program is one way we are able to ensure workforce diversity.
At this time, Dominion Energy cannot transfer nor sponsor a work visa for this position.
This position does not offer relocation assistance.
Job Summary
The ISFSI Shift Supervisor is responsible for monitoring and managing activities of the stored spent fuel at the ISFSI in accordance with the Nuclear Regulatory Commission's regulations. This position demonstrates a sincere respect for the need for attention to all matters affecting nuclear safety. During off-hours, this individual is the senior management representative on-site. During a declared emergency, this position will assume the responsibilities of the Emergency Director for Emergency Plan purposes. Has responsibility for the overall safe, reliable, and efficient operation of an Independent Spent Fuel Storage Installation Facility, under all conditions, in accordance with the Nuclear Regulatory Commission's regulations and Dominion's Operating Specifications and Standards. The ISFSI Shift Supervisor will also exercise control over the conduct of maintenance operations on all plant equipment during the shift. Ensures shift operations are conducted in accordance with requirements of the license, technical specifications, and station procedures. May interface with transmission facility during assigned shift. Will coordinate operational activities required to support normal or abnormal conditions, maintenance evaluations, and testing of equipment. Will also provide oversight and leadership on an offshift basis to station personnel to coordinate work activities and provide support. Includes assigning work orders, verifying tagging, reviewing drawings and specifications, acquiring approvals, reviewing scope, safety and completion of jobs.
The ISFSI Shift Supervisor will supervise and direct the daily activities of site personnel and supplemental employees. Activities include: Prioritizing and assigning daily activities; Training employees; Performing surveillances per the applicable technical specifications and programs; Monitoring and maintaining fire protection equipment; Monitoring and maintaining heating and ventilation equipment; Performing daily site inspections; Responding to abnormal conditions including fire and severe weather; Responding to chemical spills and environmental concerns; Evaluating plant events for reportability to the NRC; Ensuring corrective and preventive maintenance is performed; Ensuring proper work methods and safety standards are followed; Maintenance of programs assigned (e.g., Corrective Action, Training etc.) Maintenance of Licensing Basis Documents; Perform other duties as requested or assigned.
Required Knowledge, Skills, Abilities & Experience
An individual accepting this position shall have at least 8 years of power plant or applicable industrial experience,of which 3 years shall be nuclear power plant, nuclear navy or ISFSI experience.
A maximum of two years of the remaining 5 years of power plant or industrial experience may be fulfilled by satisfactory completion of academic or related technical training on a one-for-one time basis. Experience acquired at a nuclear facility for which permanent cessation of operation has been certified per 10 CFR 50.82(a)(1)(ii) may be credited as nuclear power plant experience. Associates degree in science or engineering or equivalent experience required. Supervisory personnel principally responsible for directing the actions of operators, technicians, or repairman shall possess technical knowledge (through completed training or related nuclear experience) sufficient to ensure that the quality and functionality of equipment important to safety is properly controlled.
An individual accepting this position must qualify as an ISFSI Shift Supervisor and Emergency Director as required by the respective training program.
Experience in operations or maintenance and/or previous SRO is highly desirable in order to support ISFSI operations. Demonstrated leadership skill and ability to provide clear work direction, develop work schedules, and make decisions.
Above average skill in problem solving, troubleshooting, and problem resolution.
Excellent written and verbal communications skills;
Ability to work with all levels of the ISFSI organization and external stakeholders to ensure quality requirements and expectations are achieved. Effective working independently and in a team environment.
Experience in working with vendors and ability to determine when to call consultants and contractors for dealing with problems beyond the scope of owner-organization expertise.
Education Requirements
Degree or an equivalent combination of education and demonstrated related experience may be accepted in lieu of preferred level of education:AssociateDisciplinesPreferred:EngineeringScienceOther disciplines may be substituted for the preferred discipline(s) listed above.
Working Conditions
Travel Up to 25%
Cold Up to 25%
Office Work Environment 76 -100%
Outdoors Up to 25%
Test Description
No Testing Required.
Export Control
Certain positions at Dominion Energy may involve access to information and technology subject to export controls under U.S. law. Compliance with these export controls may result in Dominion Energy limiting its consideration of certain applicants.
Other Information
We offer excellent plans and programs for employees. Employees are rewarded with a competitive salary and comprehensive benefits package which may include: health benefits with coverage for families and domestic partners, vacation, retirement plans, paid holidays, tuition reimbursement, and much more. To learn more about our benefits, click here
Dominion Energy is an equal opportunity employer and is committed to a diverse workforce. Qualified applicants will receive consideration for employment without regard to their protected veteran or disabled status.
You can experience the excitement of our company – it's the difference between taking a job and starting a career.
Nearest Major Market:Green BayJob Segment:Manager, Engineer, Power Plant Operator, Nuclear Engineering, Nuclear, Management, Engineering, Energy