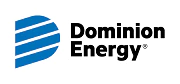 Job Information
Dominion Energy

Associate LNG Technician (Electrical)

in

LUSBY

,

Maryland
Associate LNG Technician (Electrical)
Date:May 10, 2019
Location:LUSBY, MD, US, 20657
Company:Dominion Energy
Nearly 7.5 million customers in 18 states energize their homes and businesses with electricity or natural gas from Dominion Energy (NYSE: D), headquartered in Richmond, Va. The company is committed to sustainable, reliable, affordable, and safe energy and is one of the nation's largest producers and transporters of energy with about $100 billion of assets providing electric generation, transmission and distribution, as well as natural gas storage, transmission, distribution, and import/export services.
As one of the nation's leading solar operators, the company intends to reduce its carbon intensity 60 percent by 2030. Through its, as well ase and other programs, Dominion Energy contributed more than $30 million in 2018 to community causes throughout its footprint and beyond. Please visit, to learn more.
Diversity is linked to every aspect of our business to include how we attract, develop and retain our future talent. An inclusive environment encourages the coming together of different talents, thoughts and energies. The company's commitment to employing military veterans through the Troops to Energy Jobs program is one way we are able to ensure workforce diversity.
At this time, Dominion Energy cannot transfer nor sponsor a work visa for this position.
Job Summary
The Associate LNG Technician (Electrical) reports directly to the Electrical and Controls Supervisor and is a member of multi-disciplined work force responsible for the Safe and Reliable maintenance and operation of a Liquefied Natural Gas (LNG) import/export and re-gasification terminal, including LNG process systems, infrastructure, controls, emergency response, base load gas/steam turbine and emergency power generation, station (turbine) auxiliary and support systems, and Distributed Control System (DCS). Dedication, sensitivity to safety issues and compliance with policies and procedures is essential for the safe, reliable and efficient operation of the terminal.The successful candidate must be willing to work in an industrial environment on complex and detailed systems, with the majority of their time performing field work including the corrective and preventive maintenance inspection, testing, troubleshooting, repair, replacement, configuration, calibration, and installation of medium and low-voltage class generators, transformers, switchgear, motor-control centers, variable frequency (VFD)/soft-start motor drives, distribution panel boards, AC Induction/Synchronous and DC motors, vital (UPS) power systems, critical DC battery and charger systems, digital generator/feeder and motor protection, fire protection, heaters, HVAC, navigational aid and related components. Comprehends and complies with established maintenance and operating procedures, environmental protocols, federal, state and local regulatory codes, safety policies and technical standards.
Specific job responsibilities include the following:
Responsible for assisting more experienced technicians in the performance of corrective and preventive maintenance inspections using digital multimeters, oscilloscopes, dielectric, circuit breaker, and protective relay test equipment, computer, microprocessor based controls firm/hardware. Assisting more experienced technicians in performance of testing of cable/bus, generators, switchgear, motor control centers, protective and network relaying, motors, heaters, transformers, Lighting, HVAC, DC and Navigational aid systems etc. recording and trending data as required. Maintain drawings and configuration control documentation as related to the electrical system. Monitors the loading/unloading of LNG ships. Attendance to scheduled onsite/off-site training courses.Trains on environmental and industrial safety, operations and security procedures,Aggressively pursues assigned self-study training and qualification program(s),Conservatively operates and maintains the facility recognizing the safety and environmental consequences of actions taken. Achieves the highest levels of environmental and industrial safety compliance. May perform the duties of an Associate LNG technician in a rotational shift environment, including holidays, weekends, and nights,Performs all duties applying safety protocols and adhering to regulatory mandates.
Required Knowledge, Skills, Abilities & Experience
Basic Qualifications:
0 to 2 years' experience in an industrial setting in process/product maintenance and operations, depending on type of experience.
Preferred Qualifications:
Basic understanding of the Station Electrical Power Generation and Distribution system, and adheres to safety protocols

Basic understanding of all plant utilities, including air, water, power generation, sanitation and nitrogen

Basic knowledge of AC/DC electrical theory

Familiar with the requirements of NFPA 70 - National Electric Code, NFPA 70E Electrical Safety in the Workplace and applicable Department of Transportation (DOT) and OSHA regulations etc.

Working knowledge of the hazards and safety requirements for working in proximity of machinery and equipment capable of severe electrical shock and arc-flash

Basic knowledge of environmental regulations

Basic computer skills of Microsoft Word, Excel and SAP applications

Analytical and deductive reasoning skills, oral and written communication skills, technical writing skills, electrical skills, and mathematical skills

Capability to solve basic equipment basic problems

Capability to conduct site inspections or walk downs, including working at heights and confined spaces

Capability to maintain drawings and configuration documentation as related to the industrial electrical system
Education Requirements
Education Level: Degree or an equivalent combination of education and demonstrated related experience may be accepted in lieu of preferred level of education: High School Graduate , Trade School Graduate , Associate , Required: GED , Disciplines: Preferred: Electrical Engineering Te,Electrical Technology,Electronics,Electrical and Electronic E,Electrical and Instruction,Electrical
Working Conditions
Confined Spaces 76-100%
Dust / Grease / Oil 76-100%
Energized Wires 76-100%
Fumes 76-100%
Loud Noise 76-100%
Office Work Environment Up to 25%
Operating Machinery 76-100%
Pressurized Lines & Valves 76-100%
Travel Up to 25%
Test Description
This job requires recommended test results from the EEI Power Plant Maintenance Selection System (MASS) aptitude test, administered on site during the pre-employment process.To view the practice test, cut and paste the following URL in your browser,
Export Control
Certain positions at Dominion Energy may involve access to information and technology subject to export controls under U.S. law. Compliance with these export controls may result in Dominion Energy limiting its consideration of certain applicants.
Other Information
We offer excellent plans and programs for employees. Employees are rewarded with a competitive salary and comprehensive benefits package which may include: health benefits with coverage for families and domestic partners, vacation, retirement plans, paid holidays, tuition reimbursement, and much more. To learn more about our benefits, click here
Dominion Energy is an equal opportunity employer and is committed to a diverse workforce. Qualified applicants will receive consideration for employment without regard to their protected veteran or disabled status.
You can experience the excitement of our company – it's the difference between taking a job and starting a career.
Nearest Major Market:Washington DCJob Segment:Technician, Engineer, Electrical, Gas, Gas Technician, Technology, Engineering, Energy