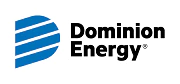 Job Information
Dominion Energy

Executive Assistant

in

RICHMOND

,

Virginia
Executive Assistant
Date:May 14, 2019
Location:RICHMOND, VA, US, 23219
Company:Dominion Energy
Nearly 7.5 million customers in 18 states energize their homes and businesses with electricity or natural gas from Dominion Energy (NYSE: D), headquartered in Richmond, Va. The company is committed to sustainable, reliable, affordable, and safe energy and is one of the nation's largest producers and transporters of energy with about $100 billion of assets providing electric generation, transmission and distribution, as well as natural gas storage, transmission, distribution, and import/export services.
As one of the nation's leading solar operators, the company intends to reduce its carbon intensity 60 percent by 2030. Through its, as well ase and other programs, Dominion Energy contributed more than $30 million in 2018 to community causes throughout its footprint and beyond. Please visit, to learn more.
Diversity is linked to every aspect of our business to include how we attract, develop and retain our future talent. An inclusive environment encourages the coming together of different talents, thoughts and energies. The company's commitment to employing military veterans through the Troops to Energy Jobs program is one way we are able to ensure workforce diversity.
This position is not eligible for relocation assistance.
Job Summary
At Dominion Energy we love our jobs. That's right. Love. Every day we go to work filled with passion to be excellent, to creatively problem solve and to innovate. These are exciting days for energy companies, and Dominion Energy aims to shape the future of energy in America. We are looking at all of our work with fresh eyes, retooling everything we do, in every part of the company, to operate more sustainably and to deliver energy more reliably than ever.
Are you interested in joining a Fortune 200 company to launch your career and looking to fall in love with your job? We're seeking a dynamic, customer focused, high energy Executive Assistant to represent and provide support to executives in the Richmond area. This role is responsible for advanced administrative support for elected officers within the company and provides an opportunity to learn from the frontline decision makers at Dominion Energy. The work is complex and confidential in nature involving access to knowledge of the most sensitive business information. While being proactive and self-starting, the role will entail developing and editing presentations (charts, tables, graphs, etc.), general correspondence, memos and communications using Microsoft Word, Excel, and Power Point. There is a strong focus on accuracy and timeliness to assist with ensuring the success of the executive(s). There is a great deal of calendar management, scheduling complex senior level meetings and coordinating all logistics, internally and externally. The job also includes scheduling and coordinating complex domestic and international travel arrangements and associated meetings. SAP is used to timely process expense reports, timesheets, requisitions, disbursement requests, and run reports. The role generally provides support for two or more officers.
Other duties may also involve, managing business cost for budgets, assisting with the Board of Directors support, back up assistant to other executive assistants, as needed and other tasks, as assigned.
At Dominion Energy, the possibilities for your career growth are endless. We have opportunities across the company in just about every field and the role of Executive Assistant is a great place to start. As a Dominion Energy employee you would be able to take advantage of our Tuition Reimbursement benefit, where Dominion Energy pays $7500 in tuition a year. Being an Executive Assistant, you would be on one or more Executive's teams, interfacing daily and learning directly from them. Learning from the top leaders of the company, combined with our tuition reimbursement program, makes this job an opportunity you don't want to miss! Find the job you love at Dominion Energy where we offer the energy to love your life and your career.
There are multiple positions available at various locations in the Richmond area.
Required Knowledge, Skills, Abilities & Experience
High School diploma/GED with 7 years related experience required; or, Associate's degree plus 5 years related experience; or Bachelor's degree with 3 years related experience

Expert level competency in MS Office Suite-Word, Excel, Power Point (Ability to create reports and presentation)

Must have strong communication skills and collaborative style (work with other executive admins. to accomplish tasks, when needed)

Knowledge of SAP applications preferred

Ability to effectively coordinate duties and responsibilities for multiple administrative support roles

Ability to exercise diplomacy, accountability, dependability, and confidentially in all facets of the job
Education Requirements
Education Level: Required: High School Graduate , GED
Working Conditions
Office Work Environment 76 -100%
Test Description
No Testing Required
Export Control
Certain positions at Dominion Energy may involve access to information and technology subject to export controls under U.S. law. Compliance with these export controls may result in Dominion Energy limiting its consideration of certain applicants.
Other Information
We offer excellent plans and programs for employees. Employees are rewarded with a competitive salary and comprehensive benefits package which may include: health benefits with coverage for families and domestic partners, vacation, retirement plans, paid holidays, tuition reimbursement, and much more. To learn more about our benefits, click here
Dominion Energy is an equal opportunity employer and is committed to a diverse workforce. Qualified applicants will receive consideration for employment without regard to their protected veteran or disabled status.
You can experience the excitement of our company – it's the difference between taking a job and starting a career.
Nearest Major Market:RichmondJob Segment:Administrative Assistant, Secretary, Executive Assistant, ERP, Sustainability, Administrative, Technology, Energy