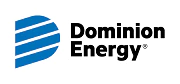 Job Information
Dominion Energy

Manager-Audit (IT)

in

RICHMOND

,

Virginia
Manager-Audit (IT)
Date:May 14, 2019
Location:RICHMOND, VA, US, 23219
Company:Dominion Energy
Nearly 7.5 million customers in 18 states energize their homes and businesses with electricity or natural gas from Dominion Energy (NYSE: D), headquartered in Richmond, Va. The company is committed to sustainable, reliable, affordable, and safe energy and is one of the nation's largest producers and transporters of energy with about $100 billion of assets providing electric generation, transmission and distribution, as well as natural gas storage, transmission, distribution, and import/export services.
As one of the nation's leading solar operators, the company intends to reduce its carbon intensity 60 percent by 2030. Through its, as well ase and other programs, Dominion Energy contributed more than $30 million in 2018 to community causes throughout its footprint and beyond. Please visit, to learn more.
Diversity is linked to every aspect of our business to include how we attract, develop and retain our future talent. An inclusive environment encourages the coming together of different talents, thoughts and energies. The company's commitment to employing military veterans through the Troops to Energy Jobs program is one way we are able to ensure workforce diversity.
Job Summary
Note: This role may be filled at any Dominion Energy location.This role offers the opportunity to help Dominion Energy achieve its strategic objectives by providing business and technical expertise in evaluating the Information Technology (IT) control environment and communicating results to senior leaders. Lead audits that assist Dominion Energy in evaluating its IT systems and the safeguards in place to protect systems and data. Manage a group of skilled IT Audit professionals in delivering an independent, objective assurance and advisory service designed to add value.
Understand business operations and systems, recognize relevant risks, and evaluate technical capabilities supporting Financial, Operational, and Compliance obligations across Dominion Energy. With minimal guidance and general direction from senior management, adapts departmental plans and priorities to address resources and operational challenges. Responsible for coordinating and managing internal audit assignments, scheduling, and monitoring work flow to effectively execute the audit plan. Lead audit testing to assess the design and effectiveness of IT controls and processes in high risk areas. Develop innovative testing approaches to enhance our capability to detect technical control weaknesses and process improvements. Provide day-to-day supervision of audit teams, including coordinating work assignments, reviewing workpapers, and coaching team members. Identify and communicate IT audit observations and develop recommendations to enhance the underlying internal controls. Build strong working relationships with IT and Business management to understand their goals, processes, risks, and challenges to better position Audit Services to assist.
Contribute to the Audit Services vision, strategy, and goals. Responsible for developing and carrying out risk based audit plans. Responsible for reviewing and approving individual audits including designing and recommending audit procedures to be used in compliance with the Standards for the Professional Practice of Internal Auditing, the requirements under the Sarbanes-Oxley Act of 2002 and the related PCAOB Standards as well as any applicable legal requirements or established company policies and procedures. Work closely with the Company's external auditors to coordinate audit efforts both for the financial statement audit and the audit of internal controls. Effectively manage relationship with the internal audit co-sourcing partner. Actively engage to attract, develop, and retain top talent to the Audit Services department.
Travel required: approximately 20 – 25% (primarily to other Dominion Energy locations).
Perform other duties as requested or assigned.
Required Knowledge, Skills, Abilities & Experience
Considerable (approximately 8-10 years) related work experience, with specific work experience in auditing and/or accounting for construction, regulation, Information Technology, and/or energy training strongly preferred. Demonstrates in-depth and expert knowledge of accounting systems and internal controls. In-depth, up-to-date knowledge of accounting pronouncements and auditing standards.
Knowledge and work experience in the evaluation of compliance with policies, laws, and regulations.Demonstrated project management, leadership, and supervisory skills. Strong executive presence in including strong verbal and written communication skills. Demonstrates analytical, critical thinking, and problem solving skills. Extensive experience with data analysis and reporting. Previous experience in working with SAP systems desired.Proficient in Access, Excel and Powerpoint.
Work experience to include Big 4 public accounting, or previous accounting/auditing experience for a large public company desirable. Previous supervisory experience required.
PreferorCertifiedInformationSystemsAuditor(CISA),Certified Information Systems Security Professional (CISSP), CertifiedInternalAuditor(CIA),orCertifiedPublicAccountant(CPA).
SixSigmaexperience/certificationa plus.
Education Requirements
Degreeoranequivalentcombinationofeducationanddemonstratedrelatedexperiencemaybeacceptedinlieuofpreferredlevelofeducation: BachelorPreferred Disciplines:IT, Computer Science, Management Information Systems, Data Science,Accounting,Business,Finance
Working Conditions
Office Work Environment 76 -100%
Test Description
No Testing Required
Export Control
Certain positions at Dominion Energy may involve access to information and technology subject to export controls under U.S. law. Compliance with these export controls may result in Dominion Energy limiting its consideration of certain applicants.
Other Information
We offer excellent plans and programs for employees. Employees are rewarded with a competitive salary and comprehensive benefits package which may include: health benefits with coverage for families and domestic partners, vacation, retirement plans, paid holidays, tuition reimbursement, and much more. To learn more about our benefits, click here
Dominion Energy is an equal opportunity employer and is committed to a diverse workforce. Qualified applicants will receive consideration for employment without regard to their protected veteran or disabled status.
You can experience the excitement of our company – it's the difference between taking a job and starting a career.
Nearest Major Market:RichmondJob Segment:ERP, Information Systems, Manager, Business Manager, Computer Science, Technology, Management