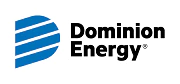 Job Information
Dominion Energy

Utilityworker or Senior Utilityworker

in

SALT LAKE CITY

,

Utah
Utilityworker or Senior Utilityworker
Date:May 14, 2019
Location:SALT LAKE CITY, UT, US, 84104
Company:Dominion Energy
Nearly 7.5 million customers in 18 states energize their homes and businesses with electricity or natural gas from Dominion Energy (NYSE: D), headquartered in Richmond, Va. The company is committed to sustainable, reliable, affordable, and safe energy and is one of the nation's largest producers and transporters of energy with about $100 billion of assets providing electric generation, transmission and distribution, as well as natural gas storage, transmission, distribution, and import/export services.
As one of the nation's leading solar operators, the company intends to reduce its carbon intensity 60 percent by 2030. Through its, as well ase and other programs, Dominion Energy contributed more than $30 million in 2018 to community causes throughout its footprint and beyond. Please visit, to learn more.
Diversity is linked to every aspect of our business to include how we attract, develop and retain our future talent. An inclusive environment encourages the coming together of different talents, thoughts and energies. The company's commitment to employing military veterans through the Troops to Energy Jobs program is one way we are able to ensure workforce diversity.
Job Summary
To perform semi-skilled and skilled routine tasks. Helping in repairing meters and regulators; check, count, store, paint, and maintain inventory of meters and regulators.
Perform other duties as requested or assigned.
Required Knowledge, Skills, Abilities & Experience
Requires:
If applying for the Senior Utilityworker position- must have 6 months experience as a Utilityworker or equivalent.

General knowledge of tools and materials for repairs, maintenance and construction;

Ability to determine the distance and relationship between objects at close range;

Ability to read instructions and write legible figures;

Ability to read and understand distribution maps;

Ability to interface with customers and other company personnel;

Ability to detect burning materials, natural gas, hazardous substances such as ammonia and solvents and toxic substances found in hazardous wastes;

Ability to comprehend and apply basic math to add, subtract, multiply and divide;

Ability to lift up to 50 pounds;

Must become company qualified on plastic pipe fusion after attending company schooling;

Ability to follow company safety practices and policies;
Additional:
Undergoes random drug and/or alcohol testing with satisfactory results subject to DOT and company requirements depending on specific job duties;

Required to wear safety shoes;

May need to possess, or acquire within a reasonable amount of time, a commercial driver's license depending on specific job duties;

May be required to obtain and maintain medical clearance to operate DOT-regulated vehicle depending on specific job duties;

May be required to obtain and maintain medical clearance for working with hazardous materials depending on specific job duties;

May be required to obtain and maintain medical clearance to wear a respirator and be able to wear respirator as evidenced by satisfactory completion of respirator fit test depending on specific job duties;

Comply with OSHA annual audiometric testing requirements;

May be required to become DOT operator-qualified while working in the position depending on specific job duties;

Must have an acceptable driving record.
Education Requirements
Education Level:Degree or an equivalent combination of education and demonstrated related experience may be accepted in lieu of preferred level of education:Required Degree (equivalency not accepted in lieu of required degree):High School GraduateGEDDisciplines:Preferred:Other disciplines may be substituted for the preferred discipline(s) listed above.
Working Conditions
Cold 51-75%
Heat 51-75%
Radiation 51-75%
Fumes 76-100%
Outdoors 76-100%
Travel 76- 100%
Office Work Environment Up to 25%
Test Description
No Testing Required.
Export Control
Certain positions at Dominion Energy may involve access to information and technology subject to export controls under U.S. law. Compliance with these export controls may result in Dominion Energy limiting its consideration of certain applicants.
Other Information
We offer excellent plans and programs for employees. Employees are rewarded with a competitive salary and comprehensive benefits package which may include: health benefits with coverage for families and domestic partners, vacation, retirement plans, paid holidays, tuition reimbursement, and much more. To learn more about our benefits, click here
Dominion Energy is an equal opportunity employer and is committed to a diverse workforce. Qualified applicants will receive consideration for employment without regard to their protected veteran or disabled status.
You can experience the excitement of our company – it's the difference between taking a job and starting a career.
Nearest Major Market:Salt Lake CityJob Segment:Sustainability, Energy