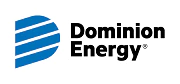 Job Information
Dominion Energy

Senior Instructor (Radiation Protection)

in

WATERFORD

,

Connecticut
Senior Instructor (Radiation Protection)
Date:May 10, 2019
Location:WATERFORD, CT, US, 6385
Company:Dominion Energy
Nearly 7.5 million customers in 18 states energize their homes and businesses with electricity or natural gas from Dominion Energy (NYSE: D), headquartered in Richmond, Va. The company is committed to sustainable, reliable, affordable, and safe energy and is one of the nation's largest producers and transporters of energy with about $100 billion of assets providing electric generation, transmission and distribution, as well as natural gas storage, transmission, distribution, and import/export services.
As one of the nation's leading solar operators, the company intends to reduce its carbon intensity 60 percent by 2030. Through its, as well ase and other programs, Dominion Energy contributed more than $30 million in 2018 to community causes throughout its footprint and beyond. Please visit, to learn more.
Diversity is linked to every aspect of our business to include how we attract, develop and retain our future talent. An inclusive environment encourages the coming together of different talents, thoughts and energies. The company's commitment to employing military veterans through the Troops to Energy Jobs program is one way we are able to ensure workforce diversity.
At this time, Dominion Energy cannot transfer nor sponsor a work visa for this position.
This position does not offer relocation assistance.
Job Summary
This role analyzes, develops, implements, and evaluates performance-based technical training programs. Maintains technical subject matter expertise and a thorough understanding of current business processes. Acts as subject matter expert in specific area of technical (Radiation Protection/Health Physics) expertise. Consults with business partners to clarify and define work procedures and processes and develop and document new work procedures and processes. Keeps abreast of current regulatory initiatives and assess their impact on instructor training.This position will also support distance learning and computer-based training as necessary.
Required Knowledge, Skills, Abilities & Experience
Minimum of 5 years in training, instruction and/or radiation protection.
Nuclear experience strongly preferred.
Considerable related radiation protection/health physics experience. In-depth subject matter expertise in technical area of instruction. Thorough understanding of business processes related to area of instruction. In depth knowledge of adult learning theory and instructional design. Compentence in using software applications critical to target audience. Ability to work well with minimal supervision. Ability to analyze job tasks and develop training materials. Ability to interface with regulatory personnel and industry peers.
Excellent verbal and written communication skills. Good Problem solving skills. Good time management skills. Good personal computer skills. Ability to present material in an understandable way to large and small groups. Ability to analyze and organize information and develop training programs and classes. Ability to lead and coach. Ability to process information and questions quickly and develop answers. Preferred: In-depth knowledge of the Systematic Approach to Training (SAT) process.
Education Required: High School Degree. Education Level: Preferred: Bachelor , Other Education: Technical school, Trade school. Related Associates Degree.
Working Conditions: Office Work Environment 76-100%
Education Requirements
Education Level: Degree or an equivalent combination of education and demonstrated related experience may be accepted in lieu of preferred level of education: Bachelor , Other Education: Education
Working Conditions
Office Work Environment 76 -100%
Test Description
No Testing Required
Export Control
Certain positions at Dominion Energy may involve access to information and technology subject to export controls under U.S. law. Compliance with these export controls may result in Dominion Energy limiting its consideration of certain applicants.
Other Information
We offer excellent plans and programs for employees. Employees are rewarded with a competitive salary and comprehensive benefits package which may include: health benefits with coverage for families and domestic partners, vacation, retirement plans, paid holidays, tuition reimbursement, and much more. To learn more about our benefits, click here
Dominion Energy is an equal opportunity employer and is committed to a diverse workforce. Qualified applicants will receive consideration for employment without regard to their protected veteran or disabled status.
You can experience the excitement of our company – it's the difference between taking a job and starting a career.
Job Segment:Testing, Sustainability, Nuclear, Learning, Technology, Energy, Human Resources