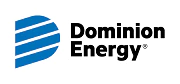 Job Information
Dominion Energy

Supervisor-Health Physics

in

WATERFORD

,

Connecticut
Supervisor-Health Physics
Date:May 10, 2019
Location:WATERFORD, CT, US, 6385
Company:Dominion Energy
Nearly 7.5 million customers in 18 states energize their homes and businesses with electricity or natural gas from Dominion Energy (NYSE: D), headquartered in Richmond, Va. The company is committed to sustainable, reliable, affordable, and safe energy and is one of the nation's largest producers and transporters of energy with about $100 billion of assets providing electric generation, transmission and distribution, as well as natural gas storage, transmission, distribution, and import/export services.
As one of the nation's leading solar operators, the company intends to reduce its carbon intensity 60 percent by 2030. Through its, as well ase and other programs, Dominion Energy contributed more than $30 million in 2018 to community causes throughout its footprint and beyond. Please visit, to learn more.
Diversity is linked to every aspect of our business to include how we attract, develop and retain our future talent. An inclusive environment encourages the coming together of different talents, thoughts and energies. The company's commitment to employing military veterans through the Troops to Energy Jobs program is one way we are able to ensure workforce diversity.
Job Summary
Responsible for administering the Radiation Work Permit (RWP) and/or As Low as Reasonably Achievable (ALARA) program. Ensure compliance with regulatory requirements and station procedures limiting exposure and protecting the health and safety of the public and employees from risks associated with radiation. Perform station walkdowns/surveillance to ensure compliance with radiological safety. Review and approve radiation work permits.Ensures that Radiation Work Permits (RWPs) are accurate and complete for determination of radiation levels and worker exposure dose risk for outages and all identified jobs. Interface with other departments to ensure activities within the radiological controlled areas are conducted in accordance with established policies, procedures and standards. Provide interpretation and guidance to station personnel in matters pertaining to the Radiological Protection Program. Review radiological surveys and samples to ensure compliance with regulations. Duties may include, but are not limited to, the compilation, preparation, analysis and submission of special and mandated reports, conducting or attendance at a station level planning meeting, communicating directly with senior station management on staffing needs or exposure status, corrective actions and/or specialized training for radiation program(s).Keeps abreast of industry practices and regulatory changes. Perform designated ALARA functions, with direct responsibility for preparing station annual and outage exposure goals, ensure the tracking of radiation exposure on a daily, weekly, quarterly and annual basis, determining and communicating station or outage exposure goals and goal achievement, managing supplemental employees during outages. Develops and installs temporary shielding packages for outage and non-outage work. Ensures compliance with applicable NRC federal and state regulatory requirements. Responsibilities include establishing work priorities, communicating job expectations, assigning work, monitoring work performance, providing coaching and feedback and employee development. May interface directly with regulators, evaluators and auditors in defining program performance as needed.
Required Knowledge, Skills, Abilities & Experience
Minimum of 7-8 years radiation protection experience is required.
At least three years of experience coordinating or overseeing an ALARA program.
Thorough knowledge of methods and means of detecting and quantifying radiation, thorough knowledge of the methods of determining dose rates, ability to inform others in matters pertaining to the Radiological Protection Program. This department is responsible for the Radiological health of station employees, visitors and the general public and every employee in the department has to have a clear understanding of the significance of their successful performance of their duties. Working knowledge of nuclear radiation protection programs, radiation and containment measurements and worker requirements. Must be technically knowledgeable of plant operations and systems. Demonstrates written and oral communicative skills. Possesses good math skills, ability to perform a variety of mathematical calculations to predict shielding effectiveness, manning, dosages, etc. Demonstrates effective communication skills, with the ability to communicate information, work scope, concepts and directions to various levels of personnel, internal and external to the organization. Ability to work effectively as part of a team, and demonstrate leadership skills. Registry with the National Registry of Radiation Protection Technologists is highly desirable.
This position must meet ANSI standard DOM-QA-1, Appendix C, Section 2.4, ANSI 3.1 12/79, Section 4.3.2.b.
Valid driver's license is required.
Education Requirements
Education Level: Degree or an equivalent combination of education and demonstrated related experience may be accepted in lieu of preferred level of education: Associate , Other Education: Biology, Engineering Technology, Physics
Working Conditions
Confined spaces Up to 25%
Dust / Grease / Oil Up to 25%
Heat Up to 25%
Loud Noise Up to 25%
Office Work Environment 51-75%
Radiation 51-75%
Travel Up to 25%
Test Description
No Testing Required
Export Control
Certain positions at Dominion Energy may involve access to information and technology subject to export controls under U.S. law. Compliance with these export controls may result in Dominion Energy limiting its consideration of certain applicants.
Other Information
We offer excellent plans and programs for employees. Employees are rewarded with a competitive salary and comprehensive benefits package which may include: health benefits with coverage for families and domestic partners, vacation, retirement plans, paid holidays, tuition reimbursement, and much more. To learn more about our benefits, click here
Dominion Energy is an equal opportunity employer and is committed to a diverse workforce. Qualified applicants will receive consideration for employment without regard to their protected veteran or disabled status.
You can experience the excitement of our company – it's the difference between taking a job and starting a career.
Job Segment:Manager, Engineer, Nuclear Engineering, Sustainability, Scientific, Management, Engineering, Energy